eXact Micro 7+ Pool Testing Meter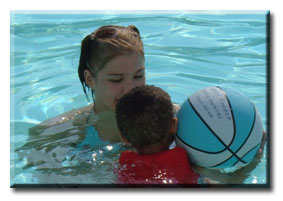 The new eXact Micro 7+ Standard Photometer Kit from Industrial Test Systems offers homeowners and water quality professionals the ability to test for 26 different parameters to ensure their water is safe and suitable for a variety of uses.
Ideal for residential, commercial or municipal testing, this waterproof meter provides faster, easier and more accurate testing than strips alone can provide.
This kit comes with 25 test strips each of the following parameters: free chlorine (DPD-1), total chlorine (DPD-3), pH, bromine (DPD-1), total alkalinity, calcium and copper.
In addition to these, the following 17 parameters may also be tested through the kit's Tr-7 transmission function (requires the use of a conversion table): Ammonia, Chloride/Salt, Chlorine Dioxide, Chromium Hexavalent, Cyanuric Acid, Iodine, Iron, Low Range Total Hardness, Manganese, Nitrate, Nitrite, Acid pH, Alkali pH, Potassium, Sulfate, Sulfide and Turbidity.
This eXact Micro 7+ Kit includes:
eXact Micro 7+ Meter
eXact Strip Micro DPD-1
eXact Strip Micro DPD-3
eXact Strip Micro pH
eXact Strip Micro Total Alkalinity
eXact Strip Micro Calcium Hardness
eXact Strip Micro Micro Copper
Light Blocking / Mixing Cap
Instruction Booklet
Plastic Carrying Case
4 AAA Batteries
Click Here for more information on the eXact Micro 7+ pool and spa testing meter.
Need Replacement Reagents?
Click Here to find replacement strips for the eXact Micro 7+ pool testing meter.